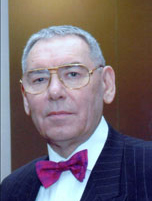 Welcome to the website
All-Russian public organization
«Gastroenterological Scientific
Society of Russia» (GSSR)!

Our Society strives to
combine the efforts of medical
society, all citizens and
organizations interested in developing healthy lifestyles.
Along with this GSSR designed to promote scientific - research, innovation, innovative, educational and outreach activities in the field of gastroenterology.
We invite all those who share our goals!
President GSSR
Prof, Phd, MD,
Lazebnik Leonid
CV_LB_Lazebnik}Read CV LB Lazebnik